Return Policy
Customer Service Hours: Mon-Fri 8 am to 5 pm MST.
Tel: 801-977-9077
Mail: PO Box 65527  Salt Lake City, UT 84165
 
Shipping & Delivery
Plentiful Pantry ships only to the lower 48 United States. Orders outside of these states or international customers must contact customer service directly to place orders and to arrange shipments to those areas.  If an expedited service or different carrier is required, please contact our customer service for special arrangements. Customer is responsible for expedited shipment charges. All orders placed on this website will be shipped within two days of receipt unless otherwise notified. Tracking information will be available and emailed to the customer when the shipment is sent. Plentiful Pantry does not offer Saturday or Sunday deliveries.
Privacy & Security
Your privacy is important to us. To better protect your privacy we provide this notice explaining our online information practices and the choices you can make about the way your information is collected and used. To make this notice easy to find, we make it available on our homepage and at every point where personally identifiable information may be requested.
The Information We Collect:
This notice applies to all information collected or submitted on plentifulpantry.com. On some pages, you can make requests, and register to receive materials. The types of personal information collected at these pages are: Name, address, Email address, Phone number, credit card information, etc.
The Way We Use Information:
We use the information you provide about someone else when placing an order only to ship the product and to confirm delivery. We do not share this information with outside parties except to the extent necessary to complete that order. We use return email addresses to answer the email we receive. Such addresses are not used for any other purpose and are not shared with outside parties. You can register with our website if you would like to receive updates on our new products and services. Information you submit on our website will not be used for this purpose unless you fill out the registration form. We use non-identifying and aggregate information to better design our website and to share with advertisers. For example, we may tell an advertiser that X number of individuals visited a certain area on our website, or that Y number of men and Z number of women filled out our registration form, but we would not disclose anything that could be used to identify those individuals. Finally, we never use or share the personally identifiable information provided to us online in ways unrelated to the ones described above without also providing you an opportunity to opt-out or otherwise prohibit such unrelated uses.
Our Commitment To Data Security:
To prevent unauthorized access, maintain data accuracy, and ensure the correct use of information, we have put in place appropriate physical, electronic, and managerial procedures to safeguard and secure the information we collect online.
Our Commitment To Children's Privacy:
Protecting the privacy of the very young is especially important. For that reason, we never collect or maintain information at our website from those we actually know are under 13, and no part of our website is structured to attract anyone under 13.
How You Can Access Or Correct Your Information:
You can access all your personally identifiable information that we collect online and maintain by contacting us directly or logging into your account. We use this procedure to better safeguard your information.You can correct factual errors in your personally identifiable information by sending us a request that credibly shows error. To protect your privacy and security, we will also take reasonable steps to verify your identity before granting access or making corrections.
How To Contact Us:
Should you have other questions or concerns about these privacy policies, please call us at 801-977-9077 or send us an email at info@intermountainfood.com.
Customer Service / Return Policy
Your satisfaction is priority one. The packaging that is shipped from our distribution center containing your purchase has been carefully inspected. All precautions necessary for a safe and efficient delivery have been taken at our warehouse. Upon arrival to your door, inspect the items to insure the delivery is in good order. If you have packaging or contents that have been damaged, are missing components or incorrect in any way, please contact us at 801-977-9077 immediately when the item is received. Incorrect shipments not reported to Plentiful Pantry within 7 days of delivery will not be warrantied.
Customer Service Hours are Mon-Fri 8:00 am to 5:00pm MST.
Plentiful Pantry 801-977-9077
info@intermountainfood.com
Exchanges
If for any reason you are not completely satisfied with your purchase, you may exchange the item within 7 business days of purchase. For eligablility of an exchange, the item must be returned in an unused and resalable condition and returned in its original packaging without any markings on the carton and packaged the same way it was shipped to you. Exchanges will not be allowed on any product that is damaged do to neglect or misuse, in such case, the original product will be returned to you. The sender is responsible for all shipping charges applicable to the exchange.
Returns
Returns may be made within 7 business days of receipt to receive a refund. Return shipping costs will be paid by the customer. A 20% re-stocking fee plus the shipping costs from your location to Plentiful Pantry will be charged to the sender if the following return procedure is not followed:
1. Contact Plentiful Pantry or Email info@intermountainfood.com for a return authorization.
Include original receipt of purchase or order # from receipt.
Include a brief explanation why you are returning the order.
Plentiful Pantry will email return authorization to you within 2 business days of receiving the original email.
2. Return The Shipment
Pack the product in the original packaging, make sure all packaging is packed the same way it was shipped to you.
Include return authorization information with the packaging.
Do not write on or mark the orignal packaging.
Return the product to Plentiful Pantry warehouse address: 265 West Plymouth Ave. Salt Lake City, UT 84115
Within 7 days of receipt of the product at our warehouse, you will receive a refund on your credit card.
The refund amount is the original purchase amount, minus the shipping costs from Plentiful Pantry to your location. This includes items that were sold with free shipping.
Ordering
There are various ways to order and shop on plentifulpantry.com. Navigate the sections of our website by either clicking on the different categories, links or promotions of the site to navigate and view different product offerings. You can also enter search terms in our search bar at the top of each screen to find specific products quickly. If a product is available, a button will appear that indicates Add To Cart. Add as many products to the shopping cart as you would like to purchase.
Once you have finished viewing the products in which you are interested, click on the Checkout link at the top of each screen. From the Checkout Screen you can view and edit the products in your cart. To change the quantity of a product you would like to purchase simply change the quantity of the item to the numerical value you desire. If an item is not wanted simply make the item 0. If you edit an item, click Update Shopping Cart to secure the changes. Once your item list in your shopping cart is correct, you can proceed to checkout. Follow the step by step checkout procedure to complete your purchase. A credit card is necessary for all online purchases. Plentiful Pantry does not accept checks or money orders through its website.
During the checkout process, you are required to supply certain personal information to complete the order. To see how Plentiful Pantry uses this information, see our Privacy and Security policy above.
After the check out process is finished,you will be led to a screen where you can view and print the receipt of sale. The invoice will also be sent to the email provided during the checkout process. If you choose to register when you place the order, you will receive an email with an account user name and password. This can be used to view your order history. If you check out as a guest, the order history will not be made available on the website. See Viewing Orders below for more information about viewing your order history. If you do not receive an invoice or confirmation emails from the store after checkout or account setup, please check your anti-spam settings and junk folders before contacting customer service.
Payment, Pricing & Promotions
Payment: Plentiful Pantry accepts only credit cards on our online store at this time. We accept Visa, MaterCard, American Express and Discover. To see how Plentiful Pantry uses your payment information, see our Privacy and Security policy above.
Pricing: Plentiful Pantry reserves the right to change pricing without notice.
Promotions: Plentiful Pantry from time to time will issue discount codes or promotional codes on certain items and services. Eligibility and time restrictions depend on the promotion being offered.
Update Account Information
To update or change your account information: Log in to your account with the username and password you received when you set up your account. Once logged in, see the account dashboard section to edit or update your information. If you have any question regarding your account information, please contact us.
From A Passion To A Brand
Debbie Chidester has always been passionate about entertaining her friends with delicious, homemade meals. She would often share her recipes with them, but found that many were intimidated by the process of chopping garlic and herbs, and blending unique spice combinations. Recognizing that her friends wanted to enjoy delicious food without the effort, Debbie drew upon her experience working in high-quality restaurants to create Plentiful Pantry, a line of dried, easy-to-prepare dishes.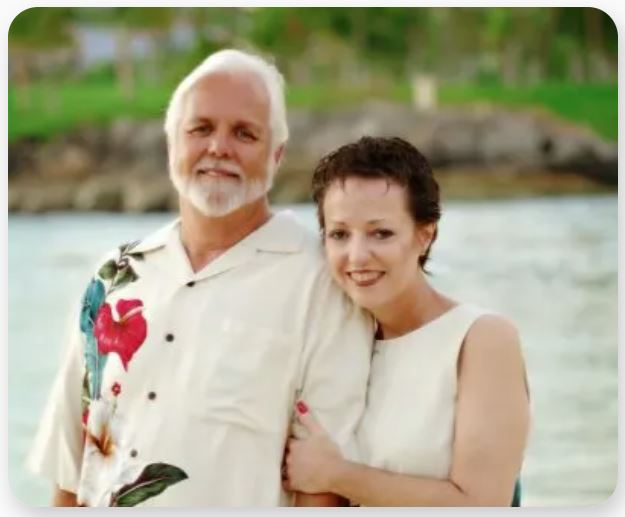 What began as a small operation, cooking and packaging their products at their kitchen table and selling at trade shows across the country, has grown into an organization with over 30 employees. Today, Plentiful Pantry products are sold in all 50 states and Canada, and we are proud to be a USA-based company, with all of our products created, mixed, and packaged in the United States.