Rewards Program FAQ
Rewards Program FAQs
***Everyone gets points when they place an order. Only by signing up and becoming a rewards members can you access these points, and use their benefits!**
How do I become a member?
Step 1: Open the rewards program located on the bottom right of the website page. 
A Pop-up window should appear
Step 2: Click the button that says "Sign up!"
Step 3: Create account by either:

Entering your e-mail account
– or –
Using Pre-existing Shopify Account
How do I use the Referral Program?
Sign into your Rewards Program
Select the Referral Program link in the widget.
Select the "REFER A FRIEND NOW" link at the bottom of the widget. 
Send your friend the code by copying your web address listed (see image below)
Desktop and mobile - you can copy the code and send it out anyway you would like! 
Desktop only - Select the yellow mail icon to email it from your PC.
Your friend must make an account only from that link for you both to gain the coupon. After they make a successful purchase, our system will verify the order then apply the coupon in your "My Rewards" area on the program. (can take up to 30 minutes)
Only available if friend is a new customer, cannot already have an account.
How do I earn points?
Earn 1 point for every $1 spent (points are awarded after a completed purchase)
Shipping prices do give points
Earn 60 points by creating an account
Future promotions and offers that appear from time to time
How do I redeem points?
Step 1: Sign into our rewards program

Find the rewards icon at the bottom right of the page

Step 2: Click on "Redeem Points"

You should see a list of options appear

Step 3: Click "Redeem"

When you click "redeem" a coupon is created for you under the "My Rewards" link
What kind of rewards are offered?
$10 off with 100 points
$5 off every 50 points, you set the limit!
Free shipping with 60 points
10% off for referring a friend. *Your friend must complete a purchase to qualify for the discount. See full instructions above**

A link is provided to share to your friend.
Once your friend completes a purchase, you and your friend will receive a 10% discount coupon.
Can I combine my discounts?
Unless specifically stated through a promotion or at checkout, you are not able to combine your discounts.  

Typically only one discount can be used for our rewards program per purchase
How do I apply my rewards or referral discounts to my cart?
Click on the rewards icon at the bottom of the page
Select the Redeem points to claim what coupon you would like to use
Click on the Referral Program. If the person you referred took advantage of the promotion, you will also receive a coupon.  Claim it on this tab within our program
Visit the My Rewards tab to claim any coupon or discount you collected. Apply it to your cart.
Additional Information:
Points cannot be redeemed for actual cash. Points can only be redeemed through the website with a purchase
Points are only valid on PlentifulPantry.com
Points are NOT transferable
Signing up or subscribing for our emails or newsletters is a separate promotion and is not apart of our rewards program. You will receive an email that can be combined with other offers for 5% off cart total
From A Passion To A Brand
Debbie Chidester has always been passionate about entertaining her friends with delicious, homemade meals. She would often share her recipes with them, but found that many were intimidated by the process of chopping garlic and herbs, and blending unique spice combinations. Recognizing that her friends wanted to enjoy delicious food without the effort, Debbie drew upon her experience working in high-quality restaurants to create Plentiful Pantry, a line of dried, easy-to-prepare dishes.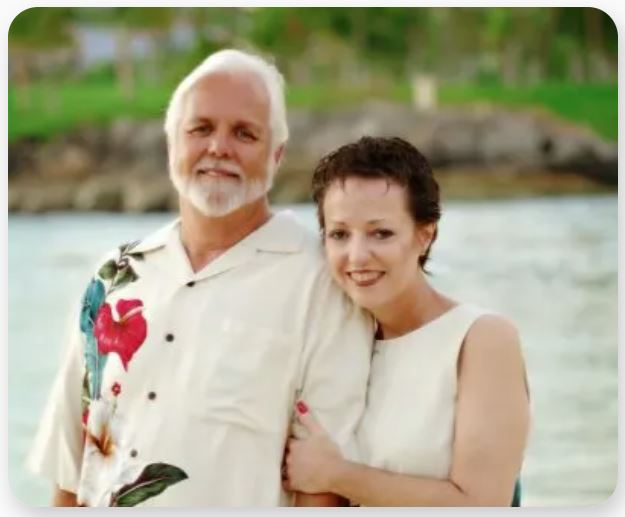 What began as a small operation, cooking and packaging their products at their kitchen table and selling at trade shows across the country, has grown into an organization with over 30 employees. Today, Plentiful Pantry products are sold in all 50 states and Canada, and we are proud to be a USA-based company, with all of our products created, mixed, and packaged in the United States.